Are you in search of the best skin clinic in Melbourne?
We have a team of highly professional and experienced skin experts at Nourish Spa & Skin Clinic. Our upscale spa and nourishing centre has pioneered the spirit of providing skincare solutions, spa beauty treatments, and hair-nourishing procedures and beauty services with experts.
Our team of skin care clinics in Melbourne is trained to provide you best results for your concerns related to hair and skin. We are here to stay and revolutionise the complete concept of Skin Care in the field of aesthetics.
At Nourish Spa & Skin Clinic, we are the most trusted skin-care centre, wherein we hold the strongest values of ethics. We offer the best-in-class skin treatment in Melbourne, massages, hair nourishment solutions and other beauty services that involve clinical expertise.
We take anti-ageing and skin correction seriously and as such have adopted dermaviduals corneo-therapeutic skin care. Our treatment based products resemble the structure of your skin and penetrate to allow us to safely and effectively treat all of your skin concerns. We're all about results without the hype. If you are seeking relaxation, stress reduction, skin rejuvenation or simply an escape for a touch of pampering or maintenance, our professional team will tailor a programme to suit your individual requirements. Come escape to a place where you can indulge your senses and restore your mind, body & skin health.
We take care of every detail to provide you with awe-inspiring skin treatment in Melbourne at our clinic – in the meantime, we let you enjoy your sittings.
We are an urban retreat where our skin clinic in Melbourne is beautifully designed to offer you centre stage skin treatment in Melbourne. We provide state-of-the-art beauty services with conventional methodology, relaxation body and skin treatment in Melbourne and the latest cosmeceutical skincare solutions.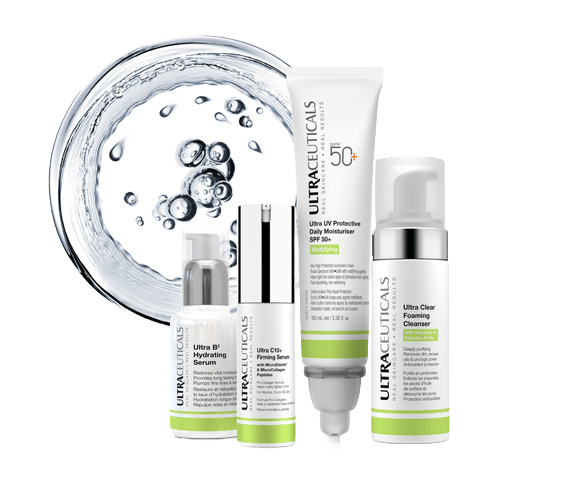 SHOP OUR
ULTRACEUTICALS RANGE
ONLINE NOW